Thursday, July 27th, 2017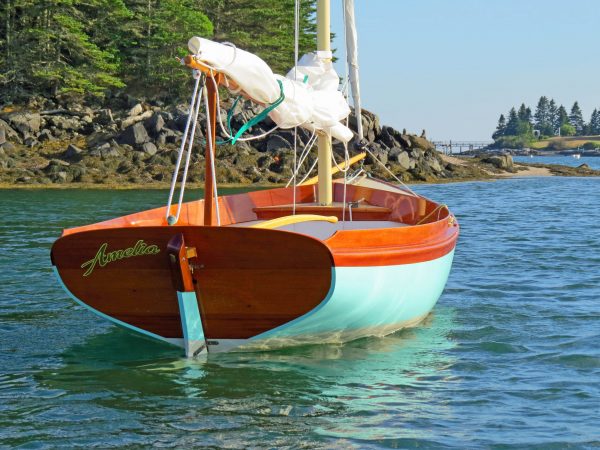 AMELIA, our demonstrator PAINE 14, has found a new home. We will miss her but the more of them that are built, the more beautiful our harbors will become.
Must be something in the water-  this July a PAINE 15 has been ordered from French & Webb of Belfast, Maine, for delivery next Spring. The PAINE 15 is a slightly larger version of the 14. They will be built in WEST System cold molded construction, and trimmed with varnished teak or mahogany. Needless to say they are not inexpensive, but utterly beautiful.